TFM Limited
Scaffolding & Asbestos
The solid foundation of any project is laid by putting people first. This is why TFM has developed a distinct approach of prioritising health and safety measures in every job they carry out. From bespoke scaffolding and access structures, to the careful handling of harmful building materials, our dedication to adopting the very highest standards of care is second to none.
Asbestos Specialists
When dealing with dangerous materials such as asbestos it is imperative that the Highest standards of H&S are applied to protect others and the environment. TFM are a fully licensed asbestos removal contractor with a vast amount of experience carrying out asbestos removal and encaptualtion projects across the UK & Channel Islands.
More info >
Scaffolding Experts
Choosing the right scaffolding partners will allow you to reach new heights. Our safe and secure structures will work to your budgets and timescales, delivering outstanding and creative results exactly when and where they are most needed. Our consistent and flexible approach allows us to provide the same level of service to all our clients, whether they are private individuals, local authorities or building construction companies.
More info >
Fort Regent Cable Car
"TFM UK Ltd were a proactive and efficient contractor who were very innovative on the project. All their operatives were helpful, creative and had an understanding of the project"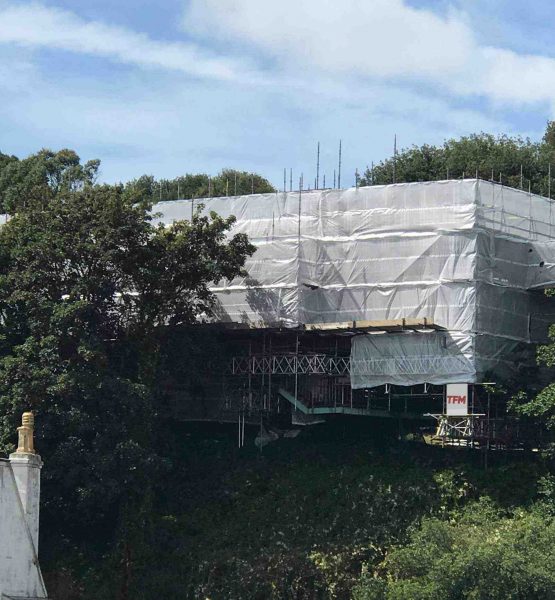 Fort Regent Cable Cars
TFM were appointed as the scaffold contractor for this technical project, The scaffold required a ...
View case study
Fort Regent Cable Cars
Runner up for the World Demolition Awards